KAMRAN SADEGHI ︎PORTFOLIO / SELECTED ALBUM PRODUCTIONS
42.41

Zimoun + Kamran Sadeghi

Collaboration between Zimoun and Kamran Sadeghi

Zimoun is most known for his minimalistic sound sculptures, sound architectures and installation art that combine raw, industrial materials with mechanical elements.


FORMAT: Music Album,

released Dec 21, 2020

Composition & Mix by Zimoun.
Sounds & Mastering by Kamran Sadeghi.
Image by Philipp Schaerer.
Cover by Marc Beekhuis.
Executive Production by Leerraum.
Leerraum 091.2020



FORMAT: Music Album, Live Concert, Sound Installation,

PERFORMANCES: UCLA ART/SCI Center

released March 13, 2020

Composed, Mixed, Mastered: Kamran Sadeghi
Residency: Environmental Aesthetics
Photo: Richard Worsfold

TOOLS: Original: Stereo Mic, Stereo PA System, Pro-Tools. Rework: Modular Synthesis, FFT, Live Processing, Ableton.

In 2008 Kamran Sadeghi was selected resident artist at Satsop. Inspired by Alvin Lucier's "I am Sitting In A Room" (1970)—Sadeghi amplified an original electronic music passage with a length of 2 minutes into the open aired structure and recorded the outcome of the tower's acoustic response. This recording was then re-amplified back into the structure and re-recorded. The process was repeated ten times, and with each cycle the natural acoustics of the tower began to reshape the original passage until it disappeared entirely. This approach captured the architectural integrity and holistic immediacy of the nuclear cooling tower while symbolically removing it's entire existence.

he result is a unique 25 minute sonic experience full of audible artifacts that document space, time and our environment. The composition was created on location and in real-time, allowing all natural elements such as wind, rain, wildlife, resonance and feedback-distortion to be a part in the process and therefore the end result. No post production effects were used.

The 'Rework' version is a studio interpretation recorded live using samples of the original composition, processed through effects and used as a guide for added atmospheric electronic tones as counterpoint. The large throbbing bass drum pattern emphasizes the weight and physicality of the cooling tower, while recalling a sacred ceremonial chants or drums used to converse with or drive away destructive spirits.

The title 'Loss Less' is a play on the term lossless compression—a type of process that allows for the preservation and and perfect reconstruction of data (audio). In this case the audio was not preserved, but intentionally degraded. The title also taps into the reality of catastrophic loss and destruction caused by nuclear energy.






--------------------------------------------------------------------------------------



Between Us


Kamran Sadeghi




FORMAT: Live Concert, Music Album, Sound Installation



released August 21, 2020

Composed, Produced, and Mastered by Kamran Sadeghi.

Artwork: Kamran Sadeghi - photo of recording in progress.
Published by Locked Music Publishing


Instruments: Buzzer Piezo Element 2.9Khz 35MM, Equalization, Amplitude.

'Between Us' was created using field recordings captured with DIY contact microphones attached to the glass window of Sadeghi's home in Brooklyn. These protective barriers in the buildings we inhabit operate as a filter from the outside elements. Sadeghi describes the impulse of "wanting to hear the sound outside as it was being transformed to what I was hearing inside." Each recording's tonal slips due to the presence of sonic artifacts such as resonance, noise, low rumble, feedback, and cyclical hum (caused, in part, by the microphones' excessive gain) suggests a gauzy, shifting passage of time at a distance.





--------------------------------------------------------------------------------------





What We Leave Behind



Kamran Sadeghi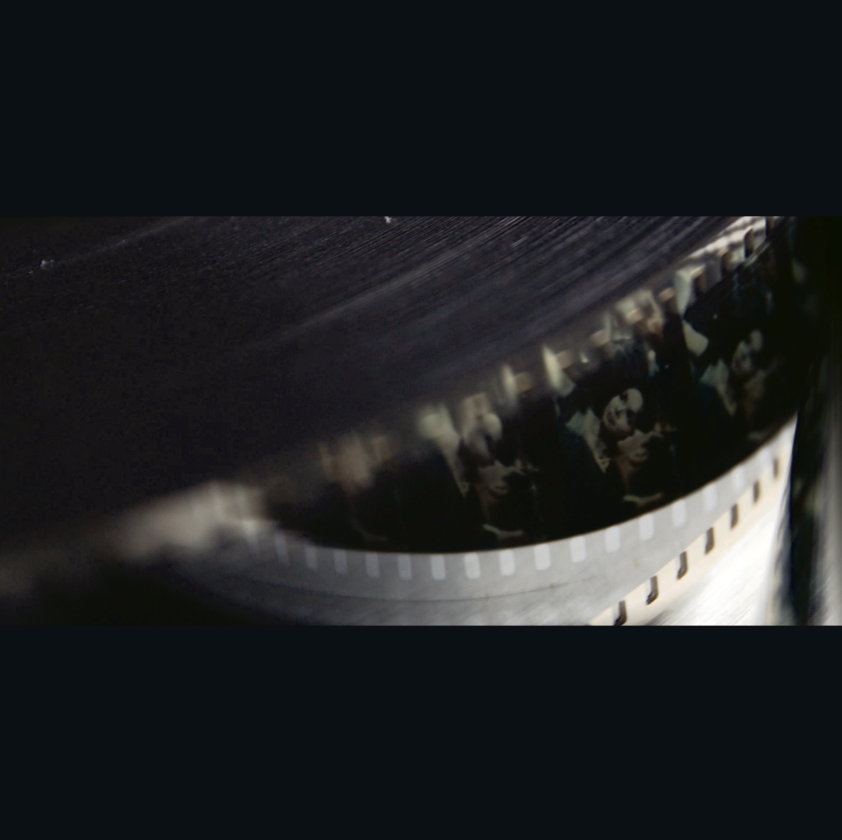 FEATURING: Sound archives from Jean-Luc Godard

PROJECT PRODUCER: Soundwalk Collective

FORMAT: Live Concert, Music Album (Vinyl Factory)

PERFORMANCES: Berliner Festspiele - The Long Now Festival - Kraftwerk, Berlin

POSITION: Composer, Music Producer, Arranger, Creative Mix, Live Performance Direction,

TOOLS: Modular Synthesis, Elektron Rytm, Ableton Live, ProTools, Live Processing, Field Recording

The sonic identity of Jean-Luc Godard is as striking and narrative as his images. The direction of this project was to create a modern musical interpretation using unheard recordings from Godard's private archives. Taking cues from loops made out of dialogue, location sound and film scores to guide the mood and tempo of each track. Staying away from the predictable "music for film" I used a more dub electronic approach, adding layers of beats and textures in order to highlight themes in the dialogue. Moments in the location or on set recordings were transcribed into musical counterpoints.




--------------------------------------------------------------------------------------




Killer Road



Kamran Sadeghi

VIDEO:

https://youtu.be/ZIArIw31UCc

FEATURING: Patti Smith, Jesse Paris Smith

PROJECT PRODUCER: Soundwalk Collective - in collaboration with Analogue Foundation

FORMAT: Live Concert, Music Album (

Sacred Bones

)

PERFORMANCES: Union Chapel, London - Volksbühne, Berlin - Florence Gould Hall, NYC

POSITION: Composer, Music Producer, Arranger, Creative Mix, Live Performance Direction,

TOOLS: Modular Synthesis, Op-1, Ableton Live, Live Processing, Field Recording

How does one tell a tragic story through music and sound? Killer Road is a tribute to rock icon Nico (of the Velvet Underground). It recounts her life through her poetry and depicts the last moments of her life on the island of Ibiza surrounded by the powerful buzz of of cicada's. This work required the utmost subtlety with an ever lasting tension and release. Taking cues from the selected poems of Nico performed by Patti Smith, it was important to highlight the voice, thus relying on atmospheric sounds and melodies that allow the listener to be carried away by the lyrical narrative.




--------------------------------------------------------------------------------------




Before Music There Is Blood



Kamran Sadeghi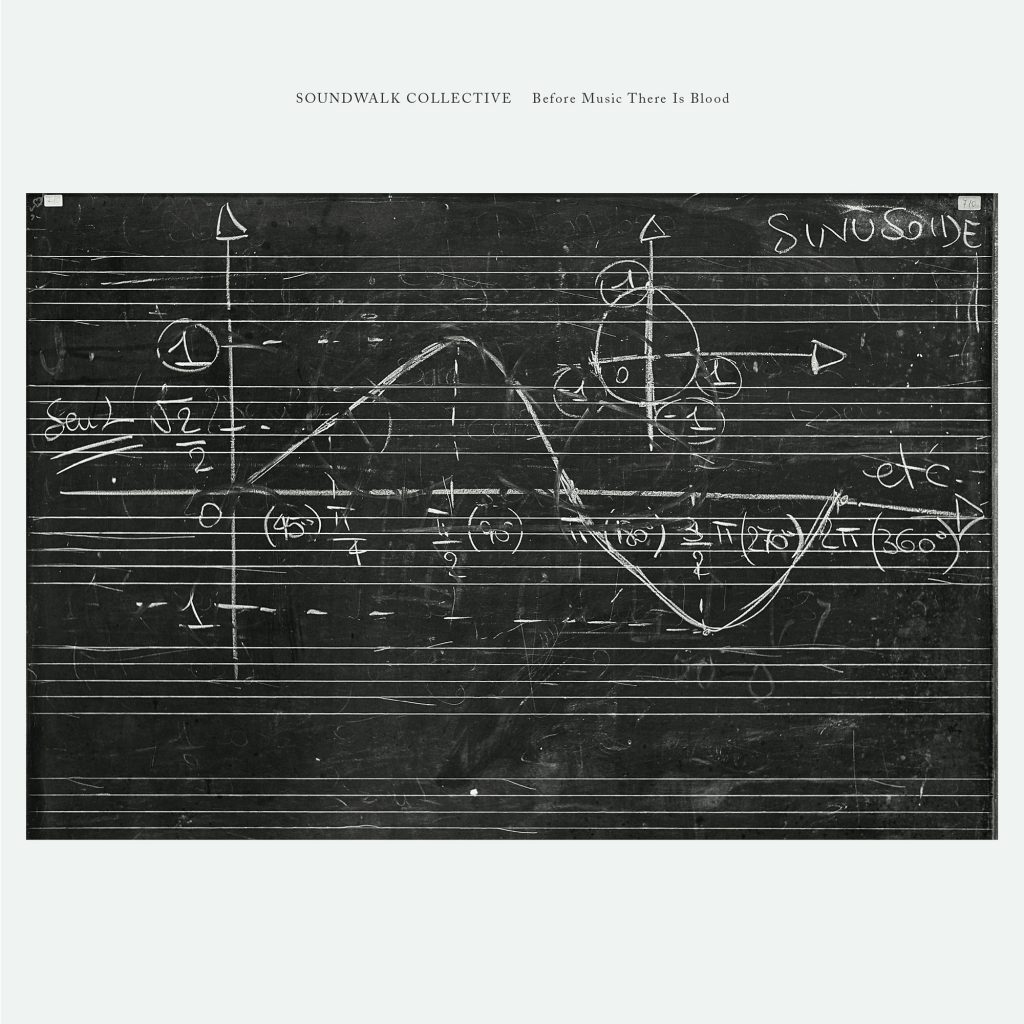 VIDEO:

https://vimeo.com/198057052

FEATURING: Shanghai Conservatory of Music (China), The N. A. Rimsky-Korsakov Saint Petersburg State Conservatory (Russia) and the Conservatorio di Musica S. Pietro A Majella in Napoli (Italy)

PROJECT PRODUCER: Soundwalk Collective - in collaboration with Analogue Foundation

FORMAT: Live Concert, Music Album (R&S / Apollo Records)

PERFORMANCES:

Union Chapel, London - Volksbühne, Berlin - Florence Gould Hall, NYC

POSITION: Music Producer, Arrangement, Sound Design, Creative Mix

TOOLS: Modular Synthesis, Max for LIVE, Pro Tools, Elektron Rytm

Recordings inside the conservatory of students practicing and rehearsing, capturing the sounds out of context and reworking them into a series of tracks.

The result is a marriage of unintended musical combinations, fused with a dub electronic jazz improvisational call and response.

As the field recordings were being played back I was processing them through a series of custom made patches that convert amplitude to gate and cv. In addition to re-synthesizing and processing the original recordings in realtime - I also created additional electronic rhythms as a contemporary counterpoint.




--------------------------------------------------------------------------------------


FEATURING: Patti Smith, Abel Ferrara, Mulatu Astatke, Charlotte Rampling, Melvil Poupaud, Alain Sancerni, Hanns Zischler, Gudrun Gut and the Sufi group of Sheik Ibrahim

PROJECT PRODUCER: Soundwalk Collective - in collaboration with Analogue Foundation

FORMAT: 30-channel sound diffusion -

Cinéma Sonore - Paris

-Radio broadcast, France Culture -

Creation On Air

-Radio broadcast, Deutschlandfunk -

Klangkunst

POSITION: Music Producer, Arrangement, Sound Design, Creative Mix, Music Direction

TOOLS: Buchla Easle, Korg MS10, Modular Synthesis, Max for LIVE, Pro Tools, Elektron Rytm,

How do we interpret and create a sound direction from a geographical location, a piece of poetry, or an ancient ritualistic practice? For Illuminations Soundwalk Collective was tracing the fabled story of Arthur Rimbaud's journey from Europe to Africa. Tying in his poetry and personal story with the rituals of Sufism that surrounded him in the heart of Harar during his last days.

Wanting to create music that was able to reflect the cyclicle and repetiative style of Sufism in a modern synth based album I chose the Buchla Easle for the lead voice because of it's timbre and ethereial overtones. Influences were the selestial layerings of Terry Rielly and the energy, aesthetics of bands like CAN, Popol Vuh, and Cluster.

Further into the process was dedicated to transpose original recordings of the Sufi group Sheik Ibrahim from Ethiopia reciting poems of Arthur Rimbaud. These transpositions were then converted to MIDI variations to then be distributed to additional electronic instruments for the members in the group to alter and add human expression during the recording process.




--------------------------------------------------------------------------------------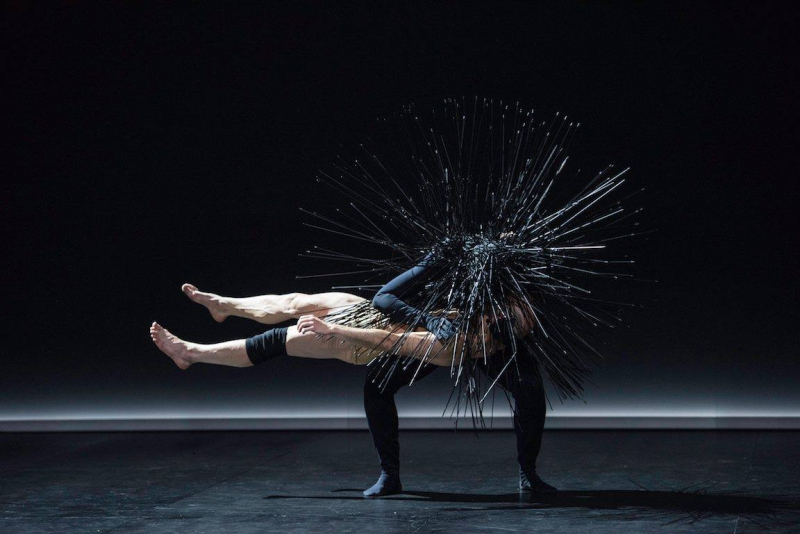 VIDEO:
https://vimeo.com/223834250
PROJECT PRODUCER: Soundwalk Collective
FORMAT: Score for choreographer Sasha Waltz, Musical Album (Dischi Fantom)
PERFORMANCES:
Radialsystem V, Berlin
Centro Cultural de Belém, Lisbon
TNC, Barcelona
Teatro Argentina / Romaeuropa, Rome
Haus der Berliner Festspiele, Berlin
La Monnaie, Brussels
Opéra, Dijon
BAM, Brooklyn New York
COSTUME: design by Iris van Herpen
POSITION: Composer, Arranger, Sound Designer, Post Production Mix, Musical Direction

TOOLS: Modular Synthesis, Max for LIVE, Pro Tools, Elektron Rytm

The composition for Sasha Waltz's 'Kreatur' uses recordings from inside various factories and iconic re-appropriated buildings as source sound.
The production required creating a synthetic acoustic environment that matched that of the looped samples of the factories. Tuning Synthesizers, and FX to match or enhance the resonance of these large empty spaces.

Musical direction grew out of early visits to the choreographers studio during rehearsals. The score used notation gathered from each scenes choreographic tempo, length, physical story telling, tension and release. Ultimately it was about recreating space, landscapes and memories.

The composition features recordings from the Alcantara factory in Nera Montoro (Italy), Berghain (Berlin), Arma17 (Moscow), Gedenkstätte Berlin Hohenschönhausen (former Stasi prison).